Principal's Message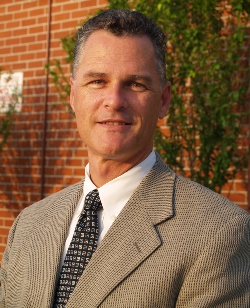 Welcome to the 2020 - 2021 school year! Who knew our journey would begin with distance learning? Regardless of how teaching and learning take place this year at Jellick Elementary, I want to personally assure you that your child will be well cared for by phenomenal teachers. That is a bold claim. However, in over 30 years of educational experience, I have never worked with a more dedicated group of professionals. We are here to support, nurture, and instruct your child, whether we teach in person or online.
The California Department of Education has recognized Jellick Elementary for various awards. While we love those awards, nothing is more important than ensuring your child continues to make progress toward the goals you and Jellick set. We believe in addressing the academic, social/emotional, and physical needs of ALL our students. We have a strong literacy focus where we intentionally support children to see themselves as readers and writers using Readers and Writers Workshop. We also support all students with social-emotional learning (SEL) strategies. We use Positive Behavior Interventions and Supports (PBIS) and SEL to encourage strong self-identity, positive behaviors, and address bullying. Finally, we know physical activity is vital to learning. We have after-school sports in addition to our structured PE activities.
Jellick students also have opportunities to participate in other activities to demonstrate their learning, socialize, and grow. We have been a 1:1 computer school for several years, where we use iPads and Chromebooks. Students can join in our robotics team, a video production team (JJTV), and even a podcasting team (JJ PodSquad). For our younger artists, we have an afterschool arts program. Gifted and Talented students (GATE) receive strong support, as do students needing additional assistance.
While Jellick Elementary is a smaller school, our Jaguars strive to have an impact on our community. You will see Jaguars in our local parades, partnering with the LA County Library, and other activities to improve our community. Our motto is "We are Readers. We are Writers. Jaguars Never Quit!" Join us and find out what makes Jellick Elementary so exceptional.
Dr. Staumont
Principal, Jellick Elementary