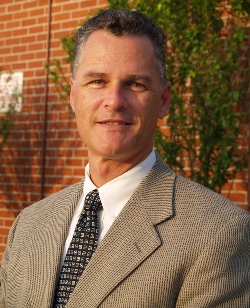 Welcome to 2017! The school year is almost halfway over, and we still have so much to learn and do at Jellick Elementary. As you know, Jellick is a California Gold Ribbon school, a Title I Academic Achievement Award school, and a California PBIS Bronze medal school. These awards come from the pride, the professionalism, and the desire on the part of our faculty and staff to make a difference in the lives of students. When you combine this with dedicated parents, it is no wonder we get the excellent students who attend Jellick.
The purpose of Jellick Elementary School is to prepare and support all students to develop a strong social-emotional foundation, achieve at high levels academically, and behave in a socially responsible manner, so they advance to the next level.
Jellick believes in addressing the academic, social/emotional, and physical needs of our students. Our students have opportunities for enrichment through art, science, technology, Gifted and Talented Education (GATE), and tutoring/intervention. Our Jaguars use technology more and more within and outside the classroom. Currently, all students in first through sixth-grade have 1:1 access to an iPad or Chromebook and Kinder have 2:1 access. Our students participate in coding, robotics, and collaborate around weekly challenges in our STEM/Creativity Lab.
Jellick Jaguars belong to a pride where they achieve their best, behave responsibly, and communicate effectively within their community as scholars and citizens. Jellick Elementary participates in Positive Behavior Interventions and Supports (PBIS). PBIS is a proactive approach to creating and supporting behavioral expectations and a positive social culture. We spend time supporting evidence-based strategies because it positively impacts social, emotional, and academic success.
While Jellick Elementary is a small school, our Jaguars strive to have a disproportional impact on our community. You will see Jaguars in our local parades, partnering with our library, and other activities to support our community. I am proud to be a Jaguar and know you will be as well.
Mr. Staumont
Principal, Jellick Elementary